Check out this amazing box set! Available for pre-order now at the incredible price of 99c. Once published it will go up to $2.99 and will only be available for a very limited time. Don't miss out!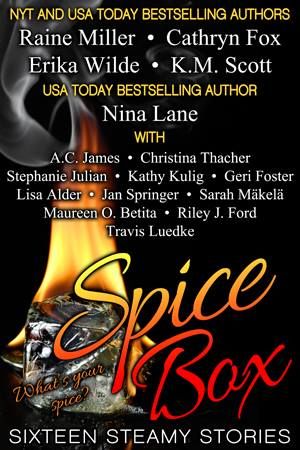 Title: Spice Box Set
Authors:
.99 cents pre- order price for a limited time only
Publish Date: June 29, 2014 on sale for one month only
On sale price $2.99
What do your get when your mix sixteen spicy reads by sixteen premiere romance writers in their respective genres? Then add a dash of HOT, a pinch of SINFUL, whisk in some BDSM, fold in some SENSUAL SIN, whip to a SEXY froth, and then let DESIRES rise. The result is SPICE BOX SET….. Whether it's contemporary romance or romantic suspense, alpha vampires, stories with shifters, or BDSM romance—Spice Box offers sixteen erotic romance books with something for everyone. For a limited time this is your chance to enjoy books from today's New York Times, USA Today bestselling authors, and many more.
PRE-ORDER NOW
WHAT'S YOUR SPICE?
The epub and the mobi version will need to be downloaded and then uploaded to your device.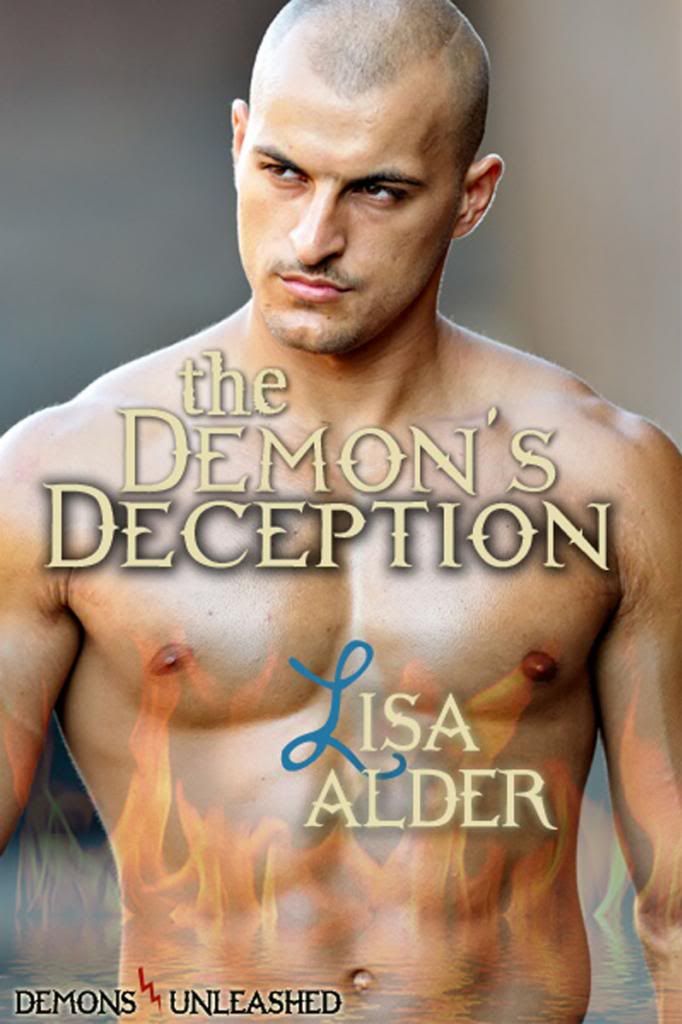 Spice Box Title:

The Demon's Deception (Demon's Unleased Erotic Novellas, #4)
Author:

Lisa Alder
Genre:

Paranormal Romance
Publish Date:

December 9, 2013
Barbas, the Demon of Healing, has a secret. One he'd do anything to keep. Until the day that he meets his sworn enemy and finds himself drawn into her world. Certainly a Demon strong enough to survive being chained for a millennium beneath the Earth's crust can resist one virginal princess when she demands his help. To reveal the truth would make him a traitor to his people. So why does deceiving the princess make him feel like a traitor to his heart? Warning: This erotic romance novella contains sex outdoors, virginal sex, sex between sworn enemies, and lots of smokin' hot Demon and Fae sex! This futuristic fantasy romance series is set in the near future after a massive earthquake unleashes magickal Demons who have been trapped beneath the Earth's crust for the last thousand years. When they burst to the surface, their energy fries all electrical systems and throws the Human world into an industrial apocalypse. In this post-apoc, dystopian world Humans are caught between the warring Demons and their mortal enemy, the Fae. Demons and Fae draw magickal power from Human emotions. Each side gains victories and suffers defeats. But lately the Demons have been increasing in power exponentially, while the Fae are growing weaker. But the Fae have plans to change their luck
Spice Box Title:
The Kraken's Mirror (The Kraken's Caribbean #1)
Author:
Maureen O. Betita
Genre:
Hot Romance Adventure
Published Date:
January 6, 2014
Maureen
lives along the lovely Monterey Bay and finds great inspiration in being so near the Pacific Ocean. She shares her home with Stephen, her high school sweetheart, married for over 30 years; a cat named Isabeau and a dog named Bonnie. She travels miles and miles to attend pirate festivals, renaissance fairs, scifi/fantasy conventions and writing conferences.
Author:
Riley J. Ford
Genre:
An Erotic Romance Parody/Romantic Comedy
Published Date
: February 10, 2013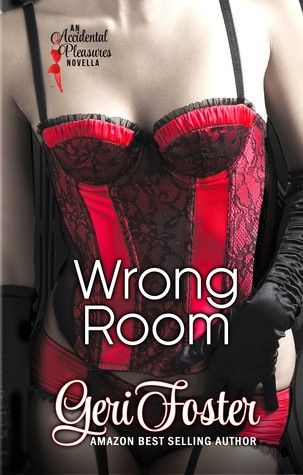 Spice Box Title:
Wrong Room (Accidental Pleasure Series)
Author:
Geri Foster
Genre:
Erotic Romance with a twist
Published Date
: November 14, 2013
Spice Box Title:
Torn Between Two Brothers
Author:
Cathryn Fox
Genre:
Erotic Romance
Published Date:
April 4, 2011
Cathryn
is a wife, mom, sister, daughter, and friend. She loves dogs, sunny weather, anything chocolate (she never says no to a brownie) pizza and red wine. She has two teenagers who keep her busy with their never ending activities, and a husband who is convinced he can turn her into a mixed martial arts fan. Cathryn can never find balance in her life, is always trying to find time to go to the gym, can never keep up with emails, Facebook or Twitter and tries to write page-turning books that her readers will love. A maritime native and former financial officer, Cathryn has lived all over Canada but has finally settled down in her childhood hometown with her family.
Spice Box Title:
Eternal Ever After (Ever After #1)
Author:
A.C. James
Genre:
Paranormal Romance Erotica
Published Date:
April 3, 2014
Spice Box Title:
His To Keep
(DeMarco Investigations #2)
Author:
Stephanie Julian
Genre:
Erotica with heat and heart
Published Date:
February 25, 2012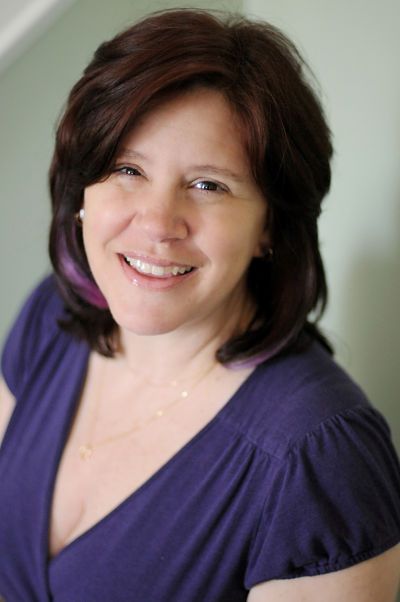 Stephanie Julian
writes erotic series that combine heat with heart. She's happily married to a Springsteen fanatic and has two sons who became men much too fast.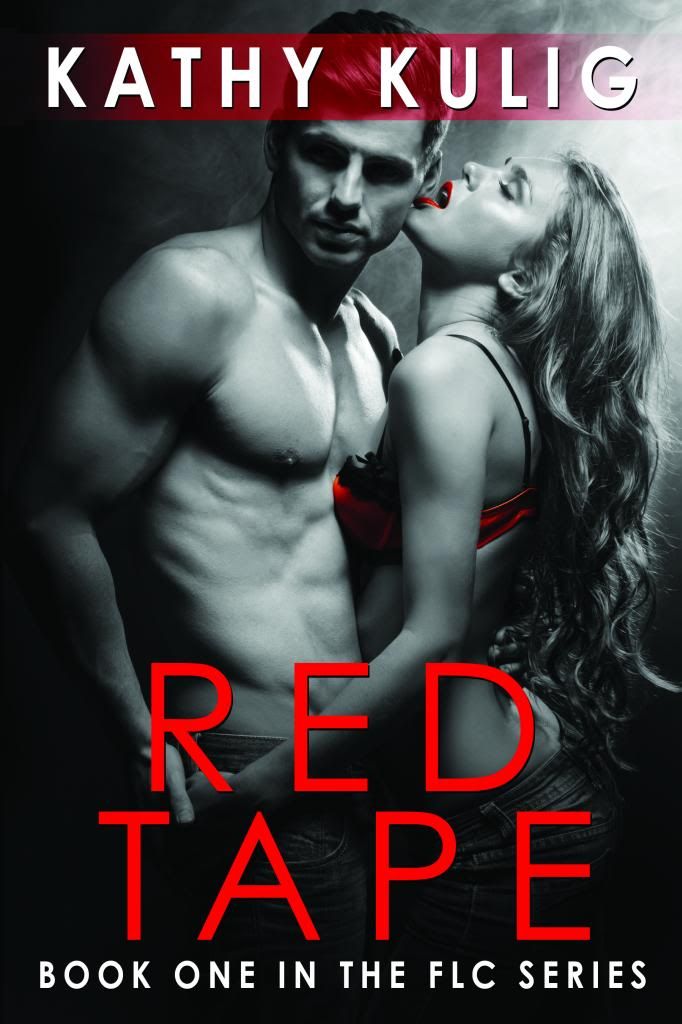 Spice Box Title:
Red Tape (FLC #1)
Author:
Kathy Kulig
Genre:
Erotic Suspense
Published Date:
Coming July 2014
Spice Box Title:
Arouse (Spiral of Bliss #1)
Author:
Nina Lane
Genre:
Contemporary Erotic Romance
Published Date:
March 17, 2012
USA Today bestselling author Nina Lane writes hot, sexy romances and spicy erotica. Originally from California, she holds a PhD in Art History and an MA in Library and Information Studies, which means she loves both research and organization. She also enjoys traveling and thinks St. Petersburg, Russia is a city everyone should visit at least once.Although Nina would go back to college for another degree because she's that much of a bookworm and a perpetual student, she now lives the happy life of a full-time writer.
Spice Box Title:
Blood Slave (Dark Paranormal Romance) (NightLife)
Author:
Travis Luedke
Genre:
Sexy Paranormal Erotica with a bite
Published Date:
November 17, 2013
Her mother named her Esperanza Salvación - Hope for Salvation. But when a girl works as an escort for Colombian cartel in the ghettos of Spanish Harlem, there wasn't much hope, or salvation. Hope's telepathic ability keeps her a step ahead of ruin, but her unusual gift attracts the attention of a psychotic vampire bitch. Trapped in a Manhattan penthouse with the psycho, she thought she was dead meat. Her survival lies in the hands of Vampire Master Enrique. He seems to respect her, perhaps even care. As a measure of protection, he makes her his personal Bloodslave. Helplessly addicted to his bite, Enrique rules her every moment. As always, Hope must adapt to survive. Swept into the decadent nightlife of Manhattan's elite, she falls in love with Enrique and prays someday he may grow to love her, too. But is it simply a relationship of convenience? Is she nothing more than a concubine desperate to satisfy his nightly demands for blood and sex? And forever in the background is the fear that one day the cartel boss she abandoned will hunt her down to collect on old debts.
#NSFW author of the violently sexy NIGHTLIFE SERIES (Vampires, Escorts & Strippers). Has auditioned for Christian Grey in 50 Shades film. He is currently catching a 3rd degree sunburn in San Antonio, Texas, and loving every minute of it. As the author of the Nightlife Series novels, Travis lives very vicariously through his writings. He invites you to enjoy his macabre flights of fancy, but be warned: The Nightlife Series is violent, sexy, and occasionally violently sexy.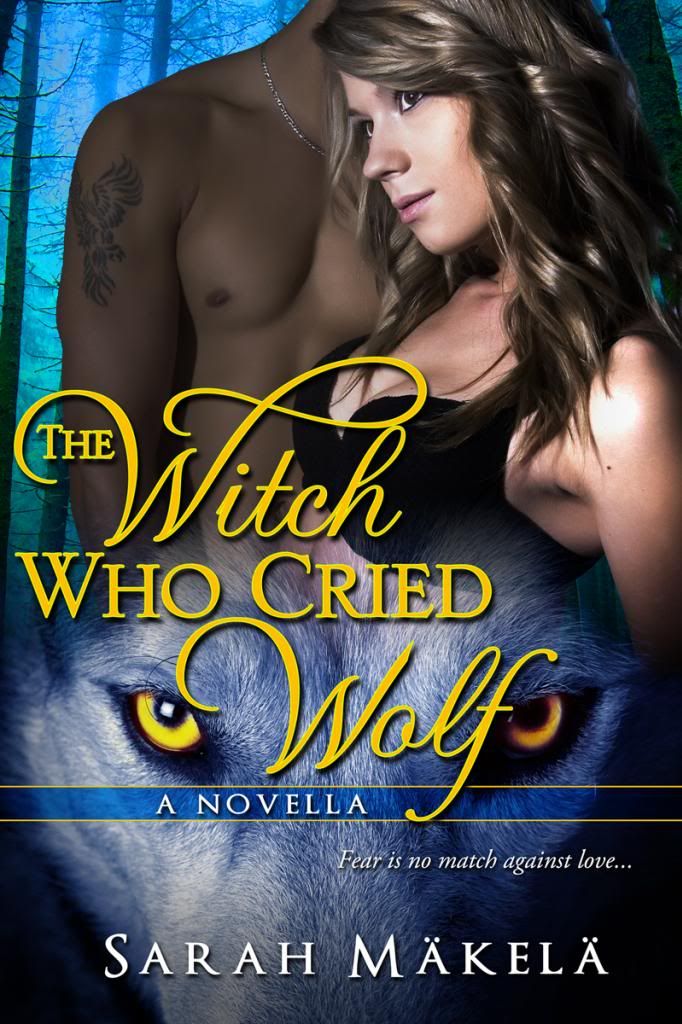 Spice Box Title:
The Witch Who Cried Wolf (Cry Wolf #1)
Author:
Sarah Mäkelä
Genre:
Sexy Paranormal Romance
Published Date:
November 30, 2014
Be careful what you wish for… A potion gone wrong: Mia Brooks is a reluctant witch, with powers that she tries to hold in check. But when her magic gets mixed up, supernatural forces are unleashed and suddenly she's being pursued by werewolves"that she didn't even realize existed… Hidden emotions: Ethan Parker, Mia's brother's best friend, is home from deployment for the holidays. Mia's not only hiding from werewolves, she's trying to keep her feelings for Ethan secret; it would be a disaster if he knew she's been nursing a long-time crush… The power of love: things take a terrifying turn when Mia and Ethan are attacked by a werewolf. Ethan is amazed when Mia reveals her paranormal prowess as she tries to shield them from danger. But can she really protect them from the darkness that lurks? And how can he tell her that, for ages, he's been denying what he really wants? Mia...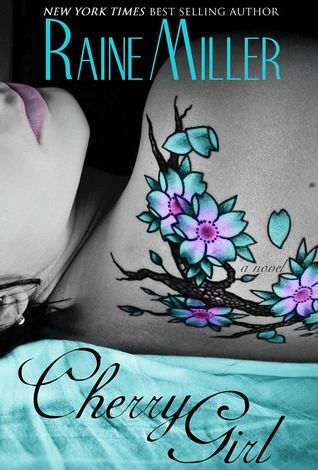 Spice Box Title:
Cherry Girl (Blackstone Affair #3.5)
Author:
Raine Miller
Genre:
Erotic Romance
Published Date:
November 27, 2013
text RAINE to 96000
Spice Box Title
: Blood Avenged (Sons of Navarus #1)
Author:
K.M. Scott writing as Gabrielle Bisset
Genre:
Erotic Paranormal
Published Date:
December 10, 2013
Spice Box Title
: Sex with the Ex
Author:
Jan Springer
Genre:
Science Fiction Erotic Romance
Published Date:
March 1, 2013
When Sex Squad Detective Sky Kelley informs her fiancé, Detective Jim O'Brien, that she wants to wait until they're married before they have sex, he dumps her! Angry and defiant at his rejection, Sky undertakes a dangerous mission into the dark and sensual world of sex slave training on one of Saturn's pleasure moons. When Jim discovers Sky has volunteered for the mission, he's enraged. She's too pure and innocent for such a naughty assignment and he has no choice but to follow her. However, Sky isn't anybody's damsel in distress and she's going to prove it in ways Jim has only dreamed about… Please Note: This story was previously published as "Loverboy" by another publisher and has been re-written for Spunky Girl Publishing.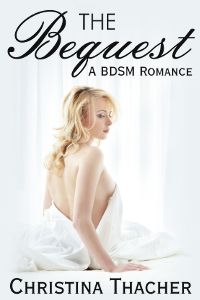 Spice Box Title
: The Bequest
Author
: Christina Thacher
Genre:
Erotic Romance with some BDSM for fun.
Published Date:
December 21, 2013
Sara leads a double life: CFO by day, sexual submissive at night. When her Master dies suddenly, Sara discovers his will leaves her to his nephew, as though she's a valuable piece of furniture. She's ready to move into a hotel when she gets her first sight of the new owner, gorgeous six-foot-five Cal. Sara has a sudden desire to kneel at his feet. Only problem, he's not a Dom. Cal, a gifted but impoverished composer, barely knew his uncle. So it's a shock to inherit Bruno's fortune ... and his sexual submissive. Under the terms of the will, they'll have to live as roommates before Cal can deed the house to her. Smart, lovely and graceful, Sara drives Cal crazy with desire. Only problem, he's not a Dom. Cal is used to directing an orchestra to create the performance he wants, but he has to visit The Club to understand why his uncle left him The Bequest.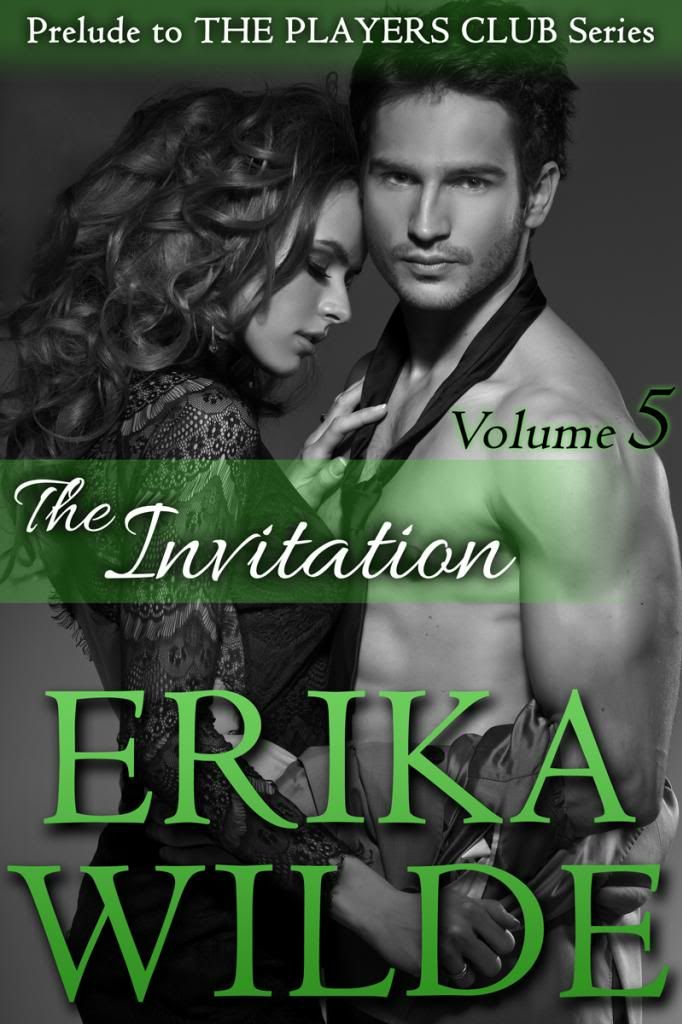 Spice Box Title:
The Invitation (The Marriage Diaries #5)
Author:
Erika Wilde
Genre:
Sexy Adult Erotica
Published Date:
January 15, 2014
Erika Wilde turns up the heat in another installment of THE MARRIAGE DIARIES, an erotic series about a married couple who take intimacy and passion to the extreme. THE INVITATION... After months of indulging in some of the hottest sex of his married life, Dean Noble intends to give Jillian a very special gift for their twentieth anniversary... an invitation that will take them beyond their wildest, most erotic fantasies.
Over 50 Prizes
11 $25.00 Gift Cards for Amazon
3 $10.00 Gift Cards for Amazon
1 $20.00 Gift Card for Amazon
10 digital Copies of Cursed Ever After by A.C. James
1 digital bundle of Blackstone 1-3 by Raine Miller
3 digital copies of The Negotiation by Christina Thacher
3 digital copies of Allure by Nina Lane
3 digital copies of Awaken by Nina Lane
3 digital copies from Kathy Kulig backlist.
3 e-books by ‪Riley J. Ford
‬
"The Key Club Box Set" Volume 1 by Jan Springer
3 Box Sets of Demons Unleashed by Lisa Alder